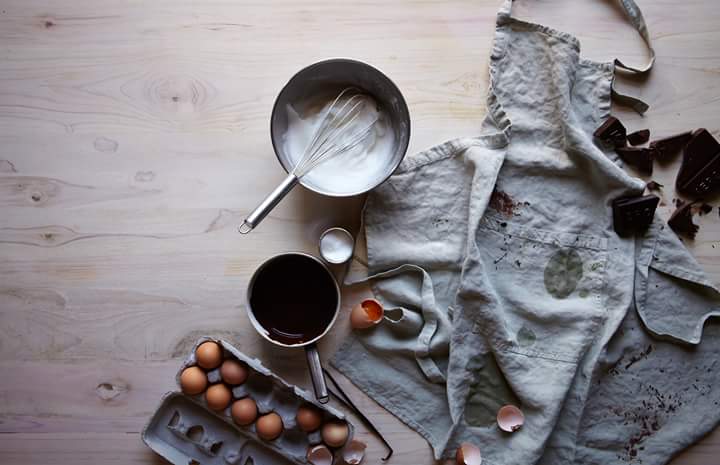 MENU PLANING
Menu planning is the process of deciding what you will eat for each meal, including main dishes, side dishes, and desserts. It also entails knowing how many meals to plan for and when to serve them. Menu planning skill sets and responsibilities vary based on position. All menu planners must be well-versed in basic nutrition, differing dietary needs, appropriate and palatable food pairing options and seasonal food availability. Menu planners in specialty dining establishments must also have the skills necessary to plan menu items in line with chef specialties and restaurant themes. Assessing Customer Preferences Diners have different tastes, so a menu planner must have the skills to create a range of menu offerings that will appeal to a wide variety of people. This typically includes types of appetizers and salads, drinks, entrees and desserts. Options should be available for meat and meatless dishes, vegetable entrees, pasta or grain dishes and full and half portions of large servings. Well-rounded meal choices include menu options from all major food groups. Food Budgeting Skills A restaurant that wants to keep its menu offerings within a certain price range must offer dishes that reasonably fall within the preferred price categories. A menu planner must have the skills to work with a restaurant's food budget to develop menu offerings that keep price points under control and still allow the eatery to make a profit. A planner must also take seasonal food price fluctuation and availability into consideration as part of the planning process. Collaboration Skills Specialty restaurants that are home to well-known chefs will want to have chef specialties featured on the menu. A menu planner must have the skills and ability to work closely and collaborate with the chef to determine appropriate entrees and side dishes. A menu planner must also take a restaurant's theme into consideration when planning menus: A restaurant featuring French cuisine should not have tacos on its menu. Nutritional Knowledge Menu planners are responsible for understanding the ingredients used in menu items so they can accurately provide diners with nutritional breakdowns when requested. People who have special dietary restrictions, such as diabetes or heart disease, must steer clear of certain foods and ingredients. Other diners have preferences for vegetarian and vegan dishes. Menu planners should have the skills to weigh these factors when selecting a range of menu items and designating their nutritional content. Marketing Skills Menu planning involves writing descriptions of various food offerings and making them sound appealing to customers. To do this effectively requires marketing skills of persuasion. A menu planner should be able to describe menu items in an appealing way that adequately represents the food but also makes it sounds highly palatable. Institutional Food Service Menu planners for institutions such as schools and hospitals must take into consideration specified dietary guidelines of the institutions. Public schools, for example, must follow food planning guidelines outlined by the U.S. Department of Agriculture, which stipulate a specific mix of fruits, vegetables, starches and proteins in every meal served to schoolchildren. Hospitals will likely have a menu planner work with a nutritionist or dietitian to create menus that reflect the individual health and dietary needs of patients. Education and Skills A formal education as a dietitian or nutritionist can be helpful in many menu planning positions. These fields of study provide skills and knowledge related to healthy food selection and dietary health needs. A knowledge of safe food handling procedures is also a valuable skill, as is the ability to understand various food preparation techniques and ingredient usage.
Learn More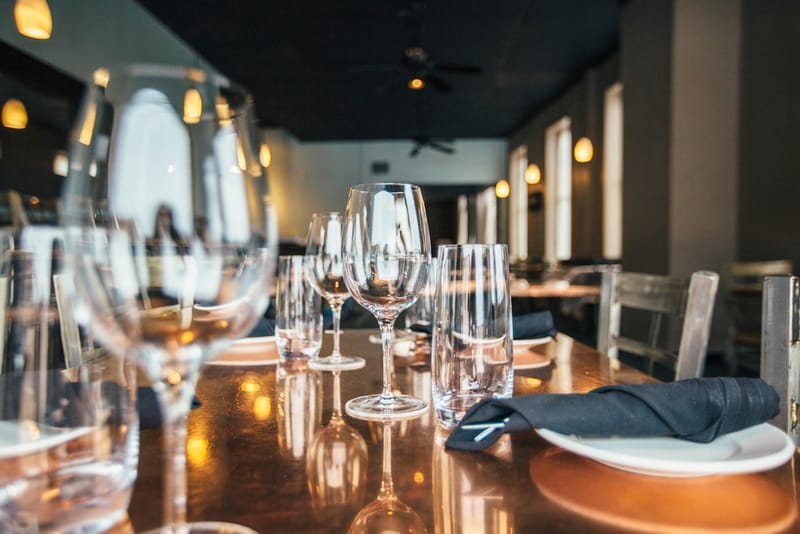 RESTAURANT OPENINGS
1.Passion Perhaps this goes without saying but before you undertake opening your own restaurant, you should be absolutely certain that you are 100% committed to your venue. Seriously. Get ready to eat, breathe, and live your restaurant from its conception to the first few years once it's settling into its own rhythm. You should be passionate about your restaurant otherwise you risk running out of steam and losing momentum before your restaurant reaches its full potential. 2. Leadership You likely have a clear vision of how you want your restaurant to run, which is crucial. What is equally important, though, is the strength of your leadership skills. Without excellent communication, problem-solving, and initiative, your vision will just remain that as it won't be able to take off and reach success. Taking the lead in all aspects of your restaurant will produce results. This means your finances, products, your team, HR, negotiating, and marketing. Don't underestimate the power of social media when it comes to marketing your restaurant. 3. Focus Know your trade and your brand. Hone in on who you're aiming to serve and focus on the vibe of your restaurant. What kind of venue will yours be? Fine dining Italian? Rustic Mediterranean? Quirky Thai street food? Sleek modern Asian fusion? Whatever your style, have a clear understanding of what your restaurant is all about and keep it consistent. Along with consistency, attention to detail should be a priority. Owner and co-operator of award-winning venues Kittyhawk, Lobo Plantation, and Big Poppa's, Jared Merlino credits the success of a hospitality business to understanding your market and your brand as well as paying attention to the small details and we couldn't agree more. The unique details of your restaurant are a big part of what will make it stand out. Having the ability to focus on these specificities will undoubtedly prove to be an asset when it comes to your skill set to open a new restaurant. 4. Organisation In order for your restaurant to reach its full potential, you should be highly skilled when it comes to organisation and problem solving since these two are key to managing your staff. In order to run a successful restaurant, placing value and trust in your employees should be a priority. This means having structured management plans in place such as a workplace culture plan and a job induction checklist, all of which take exceptional organisational skills. Do your research before hiring your staff and make sure that you're hiring the best dream team for your restaurant. Know what to look for when it comes to your staff. The experience that your guests have at your restaurant matter above all else and if you invest in your staff they'll take pride in their work and this will, in turn, translate to your guests. Not to mention it will reduce employee turnover and increase profit. Hiring the right people and keeping your business organised will create the foundation you need in order to operate an affluent restaurant. 5. Problem-Solving Just as important as your organisation, problem-solving skills are essential when it comes to running a successful restaurant. No matter how much you plan and organise, things are going to go wrong. Having the ability to ask for support in your staffing team, adapting to challenging situations, and coming up with solutions will prove highly valuable. Now that you've evaluated your skills when it comes to opening a new restaurant, you should be are ready to embark out on your own. We wish you all the success and, as always, we're here to help you along the way. Discover our hospitality HR fact sheets to learn more.
Learn More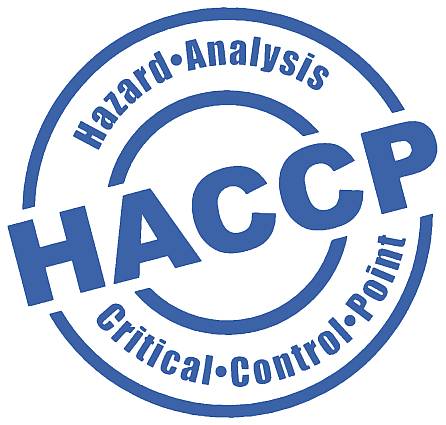 What is HACCP ??
Hazard Analysis Critical Control Points (HACCP) is an internationally recognized method of identifying and managing food safety related risk and, when central to an active food safety program, can provide your customers, the public, and regulatory agencies assurance that a food safety program is well managed. HACCP is a management system in which food safety is addressed through the analysis and control of biological, chemical, and physical hazards from raw material production, procurement and handling, to manufacturing, distribution and consumption of the finished product. Today, many of the world's best manufacturers and vendors use the system as a basis for their food safety management programs and for compliance with GFSI audit schemes. Through analysis of hazards and where they can occur, Safe Food Alliance of California helps implement systems and procedures to minimize risk. Safe Food Alliance provides a truly hands-on food safety management system at each and every operation in assisting in the management of critical control points. A food safety program, however, does not just stop with HACCP. To be effective, prerequisite programs such as pest control, traceability & recall, hygiene and sanitation need to be developed and implemented. Additionally, the issue of ensuring that suppliers and distributors also have a food safety program needs to be addressed through development of ingredient specifications and a vendor assurance system.